Report of the White House Task Force to Protect Students from Sexual Assault
April 28, 2014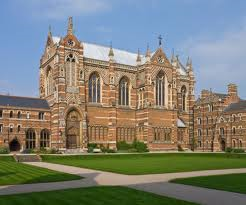 Today the White House issued the "first" report from its task force on sexual assault. The Report provides a number of recommendations for colleges and universities and is a "must read" for any administrator charged with any aspect of Title IX compliance. Among the items addressed in the Report are the following:
Campus Climate Surveys

. The Report begins by noting that the first step in solving a problem is to identify it. To assist institutions in identifying problems on their campuses, the Report provides a "toolkit" for conducting a Campus Climate Survey. The Report suggests that an institution that is "serious" about addressing the problem of sexual assaults will voluntarily conduct a survey. It also indicates that the government will be exploring legislative or administrative options to require schools to conduct a survey in 2016.

Engaging Men

. The Report presses institutions to engage men as "allies" in the cause to combat campus sexual assaults, noting: "Most men are not perpetrators – and when we empower men to step in when someone's in trouble, they become an important part of the solution." Towards this end, the Report offers information on "Bystander-Focused Prevention of Sexual Violence."

Effectively Responding

. A major component of the Report is its emphasis on institutions' need to effectively respond to complaints of sexual assault by students. The Report discusses a host of issues related to policy language and investigation and hearing procedures. (The Report is detailed in this regard and contains far more than can be covered in a single blog post. Future posts will explore specific topics in more detail.)
One of the most intriguing aspects of the Report is its encouragement for institutions to have a confidential resource with whom victims can talk and from whom they can receive advice and support that does not require the commencement of an investigation, if the victim is not ready to take that step. Until this point, the issue of confidential campus resources (meaning whether such confidential resources are permissible and, if so, who could be designated as a confidential resource) has been a subject of much speculation and confusion. According to the Report, institutions should "make it clear up front, who on campus can maintain a victim's confidence and who can't – so a victim can make an informed decision about where best to turn." The Report provides institutions with sample language for a confidentiality protocol. Interestingly, this sample language indicates that institutions are permitted to have "confidential" advocates (including non-professionals) who, if contacted, would keep the Title IX Coordinator informed of the general extent and nature of the incident, but would provide no personally identifying information to the institution and would not trigger an investigation. These individuals are distinguished from "responsible employees" who have a different reporting role and whose receipt of a report will generally trigger an investigation. Issued with the Report is an extensive "Q&A" from OCR, which provides more detail as a follow up to its April 4, 2011 "Dear Colleague Letter" and also addresses this use of confidential advocates among many other issues). The Report also includes a Checklist for Campus Sexual Misconduct Policies to assist institutions in drafting and/or reevaluating their own misconduct policies.
Transparency

. The Report affirms the government's commitment to making enforcement efforts more transparent. Towards that end, it has created a new website, NotAlone.gov to "give students a roadmap for filing a complaint if they think their school has not lived up to its obligations." It also notes that OCR is strengthening its enforcement procedures by instituting time limits on negotiating voluntary resolution agreements, making it clear that institutions should provide victims with interim relief (such as housing or schedule changes), that OCR should make itself more visible on campus during investigations, and that OCR

should improve its coordinating efforts with the Department of Justice.
The above merely touches upon the highlights of the Report. Over the coming weeks, we will provide more information about the details of the Report and its accompanying documents. For now, one thing seems clear: the federal government is signaling an even greater enforcement effort with respect to sexual assault on campus. All colleges and universities should take this opportunity to review their current policies and procedures, in light of the Report and its recommendations, as the Report is clearly the government's new roadmap.