Virginia Tech Officials Not Negligent
November 3, 2013
By: Paul J. Avery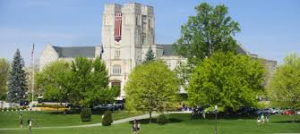 In a unanimous decision issued on October 31, 2013, the Virginia Supreme Court, in the case of Commonwealth of Virginia v. Peterson, held that as a matter of law, officials at Virginia Tech were not negligent in failing to warn students who were killed by a gunman on its campus in April 2007. Specifically, the court ruled that the danger to students from the gunman's second round of killings was not known or reasonably foreseeable to officials. The Court reasoned as follows:
In this case, the Commonwealth knew that there had been a shooting in a dormitory in which one student was critically wounded and one was murdered. The Commonwealth also knew that the shooter had not been apprehended. At that time, the Commonwealth did not know who the shooter was, as law enforcement was in the early stages of its investigation of the crime. However, based on representations from three different police departments, Virginia Tech officials believed that the shooting was a domestic incident and that the shooter may have been the boyfriend of one of the victims. Most importantly, based on the information available at that time, the defendants believed that the shooter had fled the area and posed no danger to others (emphasis in original).
The decision set aside a 2012 jury verdict against the Commonwealth which awarded $4,000,000 to the families of two students who were killed (which was subsequently reduced to $100,000 per family). Although this decision provides some comfort to institutions, the standard of vigilance expected of colleges and universities has indisputably changed since the Virginia Tech shooting (as have their obligations to warn their campus communities); in addition Department of Education enforcement proceedings arising out of the incident remain unresolved. As a result, institutions should remain vigilant in designing, testing and deploying systems and processes to ensure the timely dissemination of information in emergency situations.