When Complaining About "Everything" Defeats A Retaliation Claim
January 30, 2014
By: Howard M. Miller
It is often said that retaliation claims are much harder to defend than the underlying discrimination claim. This is at least in part because human nature is such that it is not a stretch to believe that someone falsely branded a discriminator will either look to retaliate against his/her accuser or will not pass up the opportunity to retaliate when circumstances present themselves. Knowing this, clever would-be plaintiffs, believing that the writing is on the proverbial wall in terms of their own performance deficiencies, often try to lay the foundation for a retaliation claim by engaging in protected activity (complaining about discrimination) prior to their employer pulling the trigger on a termination. The case law is replete with such efforts. But what happens when the would-be plaintiff's complaints go beyond allegations they were being discriminated against?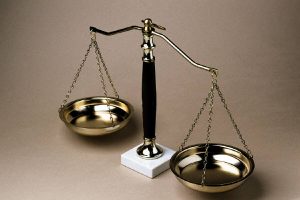 Earlier this month, Judge Leonard Wexler of the Eastern District of New York, in Saliba v. Five Towns College, 2014 WL 92690 (E.D.N.Y. 2014),[1] held that the Plaintiff essentially complained her way out of a Title VII retaliation claim. The Plaintiff was an Assistant Professor of English at Five Towns College. She alleged she was terminated for complaining about: sexual harassment committed by another faculty member against students; illegal drug use; campus security issues; and "rampant corruption" in the administration of the College. In granting the College's motion to dismiss the complaint, Judge Wexler held that to the extent Plaintiff's Title VII retaliation claim was predicated on her complaints about students being harassed, as a matter of law, such complaints did not constitute "protected activity." Title VII does not cover complaints about "non-employees," such as students, being subjected to discrimination. Additionally, Judge Wexler held that because Plaintiff complained about so many different aspects of the College's operations that had nothing to do with discrimination, her complaint failed as a matter of law. Citing the most recent Supreme Court decision on point, Judge Wexler held that Plaintiff was require to show that her protected activity was a "but-for" cause of her termination, not just a motivating factor. In this case, however, Plaintiffs complaints were not about an employee being the victim of discrimination, but were rather about matters completely outside the scope of the anti-discrimination laws. In light of Saliba, employers facing retaliation claims would be well-served to carefully examine the precise nature of the alleged protected activity and to scrutinize whether such activity was the "but-for" cause of the adverse employment action.
---
[1]
The author of this blog represented Five Towns College in this case.