Highlights of New York State Guidance on N.Y. Education Law Article 129-B
June 8, 2016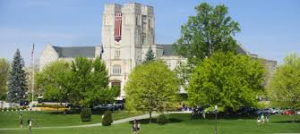 On June 2, 2016, the New York State Education Department and the New York State Office of Campus Safety published a 52-page joint guidance document ("Guidance") on New York Education Law Article 129-B ("the Law"), also often referred to as "Enough is Enough." The Guidance is helpful in that it clarifies previously opaque points in the Law and acknowledges some of the practical problems faced by colleges and universities. The Guidance arrives in time to make adjustments before the July 1, 2016 deadline by which institutions are required to file their relevant policies and procedures with the State Education Department. Among the more interesting points in the 52-page Guidance are the following: When A Report is Received Section 6444(2) of the Law states that every institution must ensure that at the first instance of disclosure of an incident of domestic violence, dating violence, stalking, or sexual assault by a reporting individual, the recipient institutional representative presents the following information:
You have the right to make a report to university police or campus security, local law enforcement, and/or state police or choose not to report; to report the incident to your institution; to be protected by the institution from retaliation for reporting an incident; and to receive assistance and resources from your institution.
According to the Guidance, institutions may instruct employees to carry this paragraph with them for easy access, or, alternatively, allow employees to access the paragraph on a website and provide or read the information to reporting individuals. This second approach is only compliant if the institution trains those who are likely to receive a report on how to access the paragraph online. See pg. 19 of Guidance. An institution also must be neutral when explaining to students their options to notify law enforcement, request the assistance of campus authorities in notifying law enforcement, or to decline to notify law enforcement. See pg. 13 of Guidance. Institutions should review their policies to make sure that policy language discussing reporting options is absolutely neutral – i.e. does not recommend, suggest, or encourage any one option. Repetition of Report to Authorities The Guidance explains that the intent of Subdivision 7 of the Students' Bill of Rights (the right to repeat an account to as few people as practicable) is to minimize impact so that students will not want to withdraw from the process. Subdivision 7 says "as few as practicable" not as "few as possible," which, according the Guidance, affords institutions reasonable leeway to ask a student to repeat an account for legitimate reasons. See pgs. 14–15 of Guidance. For example, colleges may ask a student to repeat pertinent portions of an incident in a hearing or to a fact-finder. Emergency Access to Title IX Coordinator While the Law requires that reporting individuals have "emergency access to a Title IX Coordinator or other appropriate official trained in interviewing victims of sexual assault," the Guidance clarifies that "emergency access" does not mean 24/7 access. See pg. 16 of Guidance. Amnesty The Law requires an assurance that students who make good faith reports of domestic violence, dating violence, stalking, or sexual assault will not be subject to disciplinary action for violations of alcohol and/or drug use policies occurring at or near the time of the reported incident. The Guidance clarifies that the mandatory amnesty provision does not, however, prevent an institution from removing students from clinical or residency programs where a drug or alcohol violation would indicate unsuitability to participate. See pg. 12 of Guidance. Explaining Standards of Proof Institutions are expected to educate students and employees who may receive a report about the differences between standards of proof in the criminal justice system (beyond a reasonable doubt) and the standard of proof used by the institution (preponderance of the evidence). The Guidance points out that SUNY has developed a document that may be helpful in explaining these differences: http://system.suny.edu/sexual-violence-prevention-workgroup/College-and-Criminal-Resource/. Charges The Law states that a student has the right to request that the institution bring disciplinary charges, but the Guidance clarifies that it is within the institution's discretion to decide whether or not the evidence merits doing so. See pg. 25 of Guidance. Access to Case File The Law states that students have the right to review (and present) relevant evidence in the case file, or otherwise in the possession or control of the institution. The Guidance clarifies that this access requirement means reasonable, in person access at a time, place, and manner determined by the institution. Institutions are not required to provide the parties with copies of the case file. Further, this provision is not a generalized discovery requirement, in that the institution must only provide access to evidence that is "directly relevant to the specific case, as reasonably determined by the institution." Institutions may restrict access to sensitive information in the file that is not directly relevant to the issues raised, as well as further restrict access if the institution determines that a student and/or advisor is merely engaged in a "fishing expedition." See pg. 31 of Guidance. Response to Reports The Guidance addresses how charges may be adjudicated. It clarifies that while the Law refers to a "hearing," institutions may opt for an investigator model in lieu of a traditional hearing format. Therefore, a college or university may rely on an investigator to gather the factual information, conduct interviews, summarize what is credible, and offer a determination as to whether the evidence supports the charges. Section 6444(5) does not require that evidence be offered during a hearing or in the presence of other parties or witnesses. See pg. 27 of Guidance. Advisors of Choice The Guidance contains helpful clarifications on the ability of institutions to place reasonable limits on the role of advisors, including (a) validation of rules restricting advisors from speaking during meetings or hearings; (b) a statement that institutions can prevent advisors from circumventing such restrictions, such as by writing questions that the advisee reads verbatim in real time; (c) authority to remove advisors who violate procedural rules without an obligation to adjourn the hearing or allow the student to replace the advisor; and (d) validation of institutional policies placing reasonable restrictions on scheduling accommodations for advisors (such as limiting requests for delays to allow for scheduling conflicts of advisors to a specified number of business days). See pgs. 28–29 of Guidance. Transcript Notations The Guidance notes that if a court vacates a college's finding of responsibility for a violation of institutional policy, the corresponding transcript notation must be removed. The Guidance does not address, however, whether a transcript notation may be removed if the parties agree, as a condition of litigation settlement, to vacate a finding of responsibility. See pg. 37 of Guidance. Legal Resources The Law mandates that reporting individuals receive assistance from the institution "in initiating legal proceedings in family court or civil court," but the Guidance confirms that this does not require that institutions bring actions on behalf of reporting individuals, provide attorneys, or provide actual direct support. Still, institutions should be able to direct individuals to resources. The Guidance cites another SUNY resource page on this topic: http://www.suny.edu/violence-response/. See pg. 18 of Guidance. Student Training The Guidance clarifies that that an institution need only offer onboarding training to all new students, and that there is no requirement, with the exception of student athletes and student leaders, that every student complete training in order for an institution to be in compliance with the onboarding training requirements. The Guidance does, however, prohibit, or at least strongly discourage, the use of online programs as the only component of onboarding training. Relatedly, the Guidance provides welcome flexibility as to the timing of the required training for leaders of student organizations and student athletes (who, unlike other students, must complete training). Specifically, the Guidance allows fall sport athletes to begin competition or student organization officers to begin their service prior to training, with an understanding that they will be trained within a short period thereafter. See pg. 45 of Guidance. Climate Surveys The Law's climate survey requirement becomes effective in July 2016 and requires institutions to conduct surveys "no less than every other year." However, the Guidance states that the first climate survey must be completed by July 2017. See pg. 39 of Guidance. Audits The Guidance notes that the State Education Department will conduct random audits, at any time after September 1, 2016, to ensure compliance with the provisions of the Law. See pg. 2 of Guidance. Therefore, institutions should revise policies as needed and review case handling protocols that are impacted by the Guidance.